a2 Church: Lunch and Learn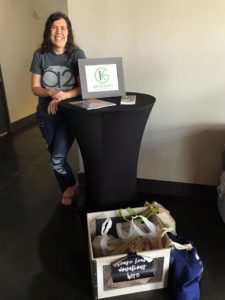 On February 22, 2018, Grace Klein Community attended the monthly Lunch and Learn event hosted by a2 Church. Lunch and Learn is for growing leaders within the Birmingham community. Chris Goins, pastor of a2 Church and certified John Maxwell speaker and coach, hosts the luncheons and invites guest speakers. The luncheons are geared toward developing your leadership potential and God-given purpose in the Kingdom. The cost is $10 for the luncheon and the food is catered from a local restaurant. Grace Klein Community has been blessed by our partnership with a2 Church. We love a2 Church, and want to thank them for allowing us to set up a table at these Lunch and Learn events providing us further opportunity to share our heart and vision for Grace Klein Community, and inviting others to  join hands with us as we care for Birmingham together.
Visit a2church.org for more information regarding upcoming events.
A2 Church has offered to designate the last Sunday of every month, as "Grace Klein Community Sunday." The a2 Church family will be donating non-perishable food items benefiting the monthly food delivery ministry of Grace Klein Community. March 25, 2018 was their first Grace Klein Community Sunday. We are so thankful for a2 Church and their awesome volunteers as they demonstrate what Body life looks like!