Food Drive Jam
Live Music Event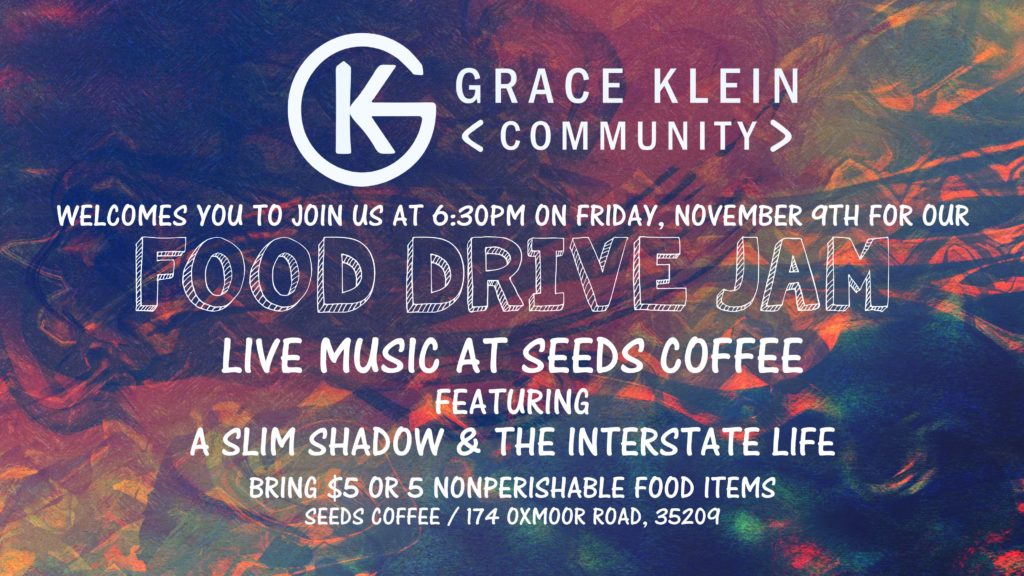 Join us at 6:30pm on November 9th for a night of live music at Seeds Coffee (174 Oxmoor Road, 35209). Lineup includes A Slim Shadow and The Interstate Life. Bring a friend, support Grace Klein Community and fill up our box truck with a donation of $5 at the door or 5 cans of food per person.
The purpose of this event is twofold:
To give locals an opportunity to serve their community and learn about more ways they can be involved in feeding the incredible people of Birmingham.
To give volunteers, who serve regularly with Grace Klein Community, a night of relaxation and family fun while continuing to serve through a non-perishable food share through their concert entry.