Gifts for the Forgotten
Let's LOVE Birmingham!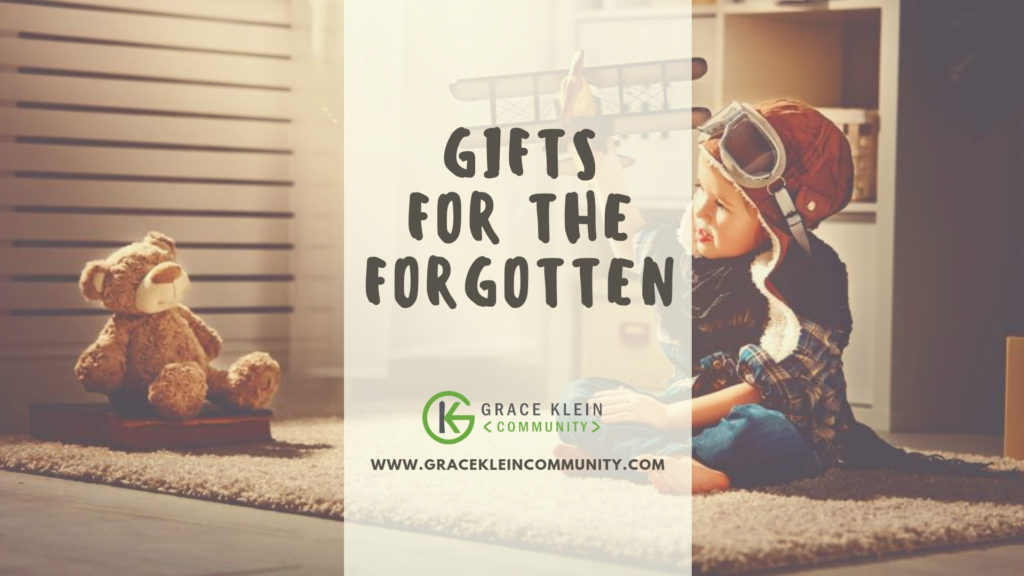 As we partner together to care for hearts, consider a tangible share for Christmas or give financially via www.gracekleincommunity.com/donate
Grace Klein Community will be caring for various individuals who are often forgotten. Thank you for being a part of remembering our community for the Christmas season.
Our hearts are compelled to care for single parents who are dedicated to working (often multiple jobs) and sacrificing time and resources to raise children in stable, healthy and safe environments with a focus on holistic care of Jesus presence, community support, education, exercise, and healthy food choices.
Here are gift ideas we are collecting to serve these families:
Educational games and toys
Socks
Underwear (all sizes)
Toiletry items
Fuel Gift Cards
Fast Food Restaurant Gift Cards
Gloves
Winter hats
Jesus Storybook Bibles
Adult Bibles
Journals
Books
The Lord has also called us to care for homeless friends in our community, specifically teenagers living on the streets in Birmingham. Consider sharing any of the below items with Grace Klein Community to serve these individuals:
Hats
Gloves
Coats/Jackets
Thick socks
Fast Food Restaurant Gift Cards
Backpacks/Totes
Tennis Shoes
Personal Care Items
Drop off locations:
Grace Klein Community: 2652 Old Rocky Ridge Road, Hoover, AL 35216
The Garage in Pelham: 2174 Pelham Pkwy, Pelham, AL 35124
Merrill Lynch: Brookwood Village: 569 Brookwood Village, Suite 501, Birmingham, AL 35209
South Oak Title: 2870 Old Rocky Ridge Road, Hoover, AL 35216
Rocky Heights Printing: 222 6th Ave SW, Birmingham, AL 35211 (Non-perishable food items)
Covenant Heating and Cooling: 2596 Highway 87, Alabaster, AL 35007 (Non-perishable food items)
We would love to have all items by Monday, December 17th to ensure we have sufficient time to distribute to families before Christmas.
Email natalie@gracekleincommunity.com for further information.