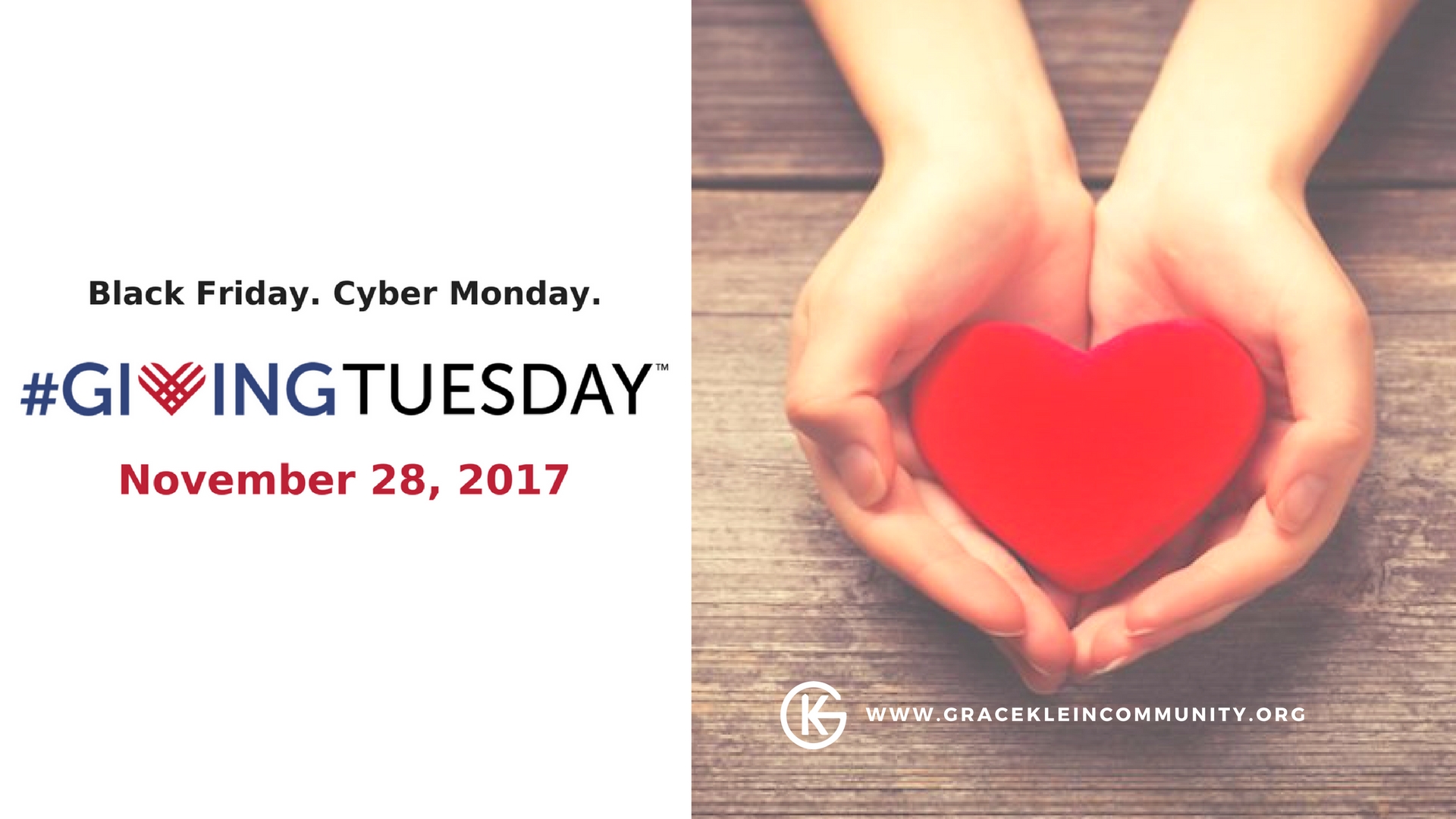 "#GivingTuesday is a global day of giving fueled by the power of social media and collaboration. Celebrated on the Tuesday following Thanksgiving and the widely recognized shopping events such as Black Friday and Cyber Monday, #GivingTuesday kicks off the charitable season, when many focus on their holiday and end-of-year giving. One of the best ways to get involved is in your own community." – #GivingTuesday
Help feed families in need, throughout the Greater Birmingham, on #GivingTuesday through Grace Klein Community. Less than 4 weeks away… why wait?!
Help us hit our target of $60,000 by November 28, 2017, showing love to 2,000 families in 2018.
1 BOX = $30 = Feeds one family for one week.
Make a difference today: www.gracekleincommunity.org/donate
---
"We've been struggling and if it wasn't for Grace Klein Community my 3 children wouldn't have been able to eat last week. I know people have it worse than we do. But y'all fed my three babies and I could never be grateful enough for you." – Anonymous