Won't You Be My Neighbor?
Community Challenge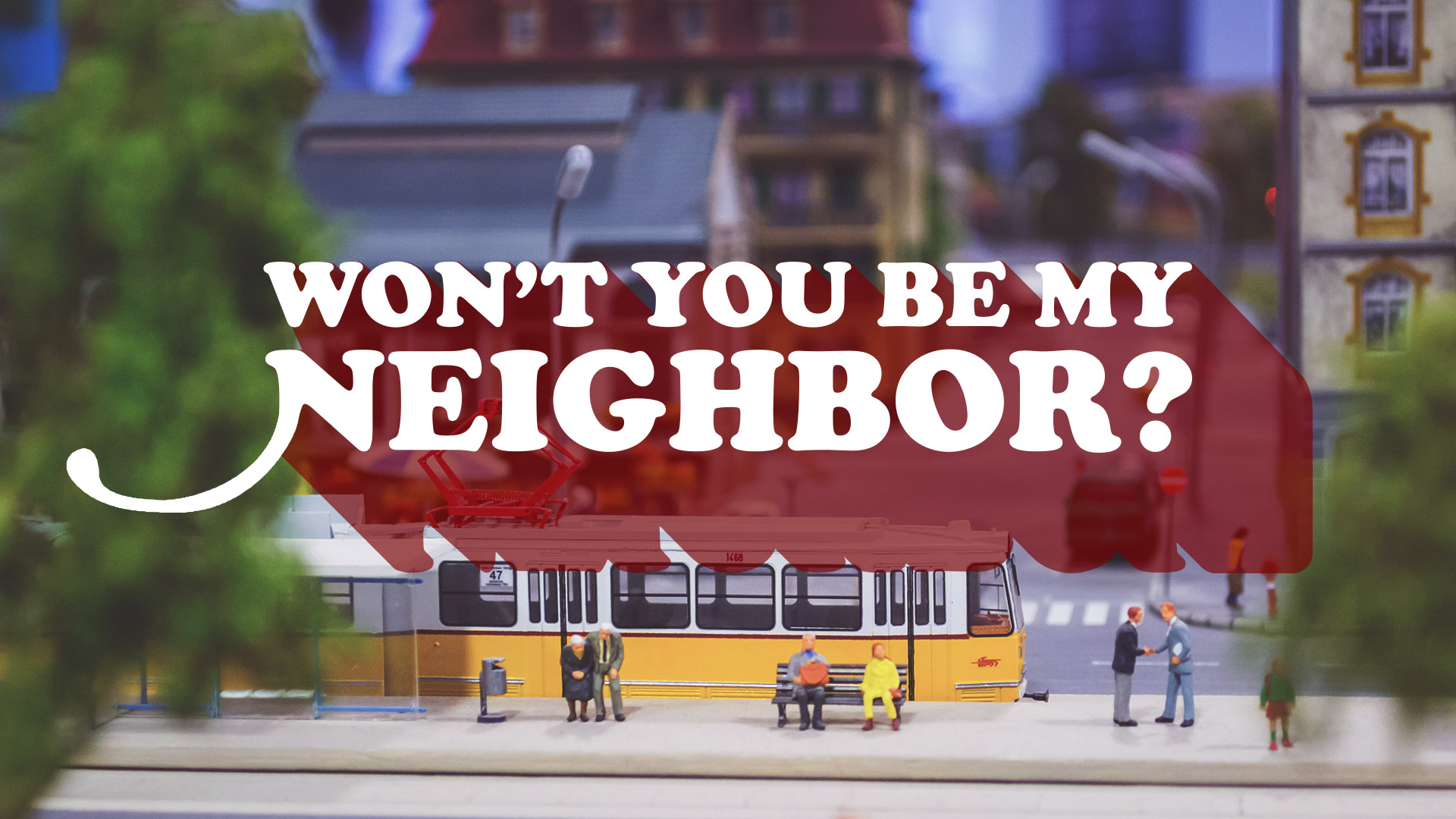 Many of us grew up listening to Mister Rogers as he reminded millions of children how special we are.
"I like you just the way you are." – Fred Rogers
As we focus on loving our neighbors this month we remember the value of appreciating the person just the way they are. Many times we don't know our neighbors and Grace Klein Community is seeking to provide ways for anyone to serve their neighbor. Maybe next Tuesday you have time to stop by for a box of bread to share with your neighbors. As you walk from house to house, our prayer is God would use simple loaves of bread to build bridges of friendship and love in our community. Jesus loves us just the way we are and He longs for us to love our neighbors.
"I believe that appreciation is a holy thing, that when we look for what's best in the person we happen to be with at the moment, we're doing what God does. So, in loving and appreciating our neighbor, we're participating in something truly sacred." – Fred Rogers
How do we love our neighbor as we love ourselves? Maybe one simple way is realizing if we need a loaf of bread, they likely need one too. And, if we need someone to listen to our troubles, surely they do too. The amazing part of love is we don't have to have it all together to share it.
"There's a part of all of us that longs to know that even what's weakest about us can ultimately count for something good." – Fred Rogers
Let's remember we don't have to have it all together. Maybe we are shy? God will get the glory when we step out of our comfort zone. Maybe we struggle with depression? Our vulnerability to admit our sadness may remind a friend they are not alone in theirs. Maybe we are a horrible cook? A loaf of ready made bread doesn't have to be cooked!
For the month of March, let's love our neighbor. However the Lord leads, let's please do what He says.
Jesus said, "Love the Lord your God with all your heart and with all your soul and with all your mind and with all your strength. The second is this: "Love your neighbor as yourself." There is no commandment greater than these." – Mark 12:30-31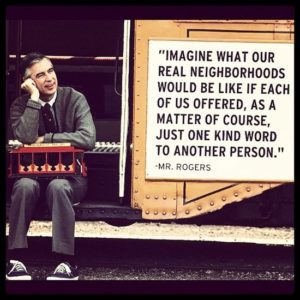 Won't You Be My Neighbor?
It's a beautiful day in this neighborhood,
A beautiful day for a neighbor.
Would you be mine?
Could you be mine?
It's a neighborly day in this beauty wood,
A neighborly day for a beauty,
Would you be mine?
Could you be mine?
I have always wanted to have a neighbor just like you!
I've always wanted to live in a neighborhood with you.
So let's make the most of this beautiful day,
Since we're together we might as well say,
Would you be mine?
Could you be mine?
Won't you be my neighbor?
Won't you please,
Won't you please?
Please won't you be my neighbor?
Written by Fred Rogers | © 1967, Fred M. Rogers