Brazilian Luau August 15, 2015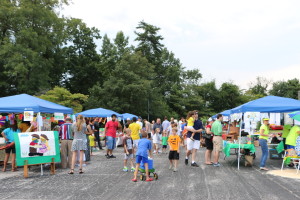 It amazes us how God brings people from different parts of the world together. Who would ever imagine attending a Brazilian Luau in Alabama to raise funds for a children's home in Zambia? He is big and surprises us. The initial idea was to throw a fundraiser birthday party in support of one of our partner ministries, Kwathu Children's Home, but Jesus directed us to another level. What seemed to be a small gathering of friends, ended up as a festival for the Birmingham community. The Brazilian Luau was hosted by Horizon Church, which has a Brazilian ministry. Everyone worked so hard to make this a fun and special evening for kids and adults.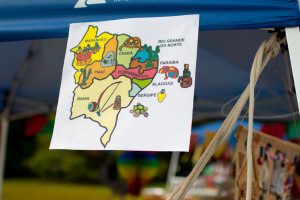 "What a great event we had. We were able to share a little bit of our country, be in communion and worship God! I gave all my heart and strength and I felt very blessed to be part of it. May God continue to give me more blessings like this." Jennyfer Goodnight
"I am very thankful for the opportunity to work with Grace Klein Community and be able to help this amazing project in Zambia where the Brazilian community in Birmingham could all participate in it. I could see the love of God in everyone's action." Pastor Fabricio Oliveira
We didn't have a big amount of money or people to start putting together such a big festival. The whole event depended on donations. Yet, over $4,000 was raised and approximately 500 people attended the Brazilian Luau.
"The Lord is not restrained…" – 1 Samuel 14:6

He is not restrained by anything. We constantly think that in order to get a big project done we need to have a lot of money, or a lot of people to accomplish it, and this verse reminds us that it is not true. He is not restrained by our limitations, or by any of those things. It is a good reminder that we don't have to worry about the things that we don't have because we serve a big God and He can do anything. We just need to pray with humble hearts and believe that He will handle every situation in the way He deems best, and you know what? He provided everything. All dishes and decorations were donated by the Brazilian community from Horizon Church.
It is noticeable how God always provides for us. He just does! It happens when we realize that nothing is ours, everything is His. We put our dreams and projects on Him and His will be done. The Holy Spirit worked in everyone's heart in order for this Brazilian Luau to leave the drawing board. Groups of people were divided into five to create booths to represent the foods and culture from each region of Brazil. Everyone was very excited to prepare authentic Brazilian food, and the booths looked beautiful with the breathtaking decorations and traditional Brazilian outfits. There were over twenty dishes made with ingredients and fruits brought directly from Brazil.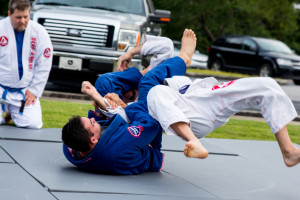 The community enjoyed live Brazilian and African music, a Jiu Jitsu presentation (a Brazilian martial art), a fishing game with prizes for the kids, Brazilian crafts and clothes were also available to purchase. Besides all that, two little girls from Horizon Church, Yasmine (11) and Sarah (7) had their own booth doing flag face paintings and selling portraits and drawings they had made to raise funds and "help the kids in Africa" – as they said. The Brazilian kids prayed continually for Kwathu Children's Home. The Luau was a great way to get them involved and they are really happy people bought their arts and $65 was raised because of their efforts.
The Brazilian Luau certainly provided a fun evening for family and friends to experience a new culture, and worship our Lord Jesus. Some people even asked for another one every month. It wasn't easy; the event required much more spiritual efforts than physical ones. Exhaustion can't take us down when our minds are set on the Kingdom. It is totally worth it and no words can describe the most pleasant tiredness one can feel, and no money can pay for the smiles, and hearts full of love that we were able to see. We are so thankful for everyone's help and contribution to this event.
– Jessica Moreira (Volunteer Event Coordinator)