Beats, Books and Brew
On Sunday, June 14th, 2015, from 4 til 6 PM, Grace Klein Community will be hosting an event at Seeds Coffee Co. 174 Oxmoor Rd Birmingham, AL 35209, in support of one of our partner ministries, Beats and Books (previously known as The Library Dreams Project.)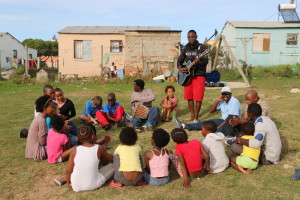 Cornelius and Prima Ngosa, friends and representatives of partner ministry, The Leadership Experience, will be sharing their heart and vision for Beats and Books, who primarily exist to promote education through integration of music and literacy targeting vulnerable children and young people across Africa.
Other Grace Klein Community members, Cameron Hardy and Natalie Spronk, will be singing and playing music throughout the event.
Merchandise from our BeMoreRandom store will also be available for purchase at the event in support of Beats and Books.
Be sure to join us for a special evening! Spread the word by inviting your family and friends!