It's A Beautiful Thing
God has plans. Big plans. He is constantly working to bring everything together. We don't get to see it from beginning to end, but if we look back, sometimes we can see roads He crossed on purpose, roads He protectively kept us from walking, and roads we thought were permanent ones, He used as stepping stones to the ones He was leading us to. It's a beautiful thing. Not always happy and easy, but definitely done in His wisdom, love, and grace.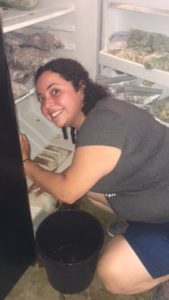 Gwendolyn and I met at the gym. Both in a difficult place in life (at the time) and having trouble staying afloat in life's crashing seas. The manager, and friend, put us together as workout buddies and a friendship began. We met at 10am every weekday and talked about everything while we huffed and puffed. 11 weeks went by.
I started working for Grace Klein and our workouts together ended. We kept in touch. Three months later, life happened and Gwen moved in with our family. When the gym manager put us together, that was God. Our roads crossed and then curved until they were running parallel to one another. Gwen fits in perfectly at our house and we all love her and her furry sidekick, Griffin.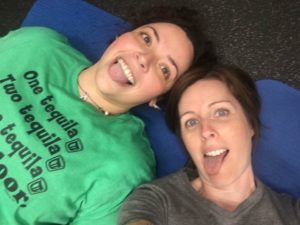 In her free time, Gwen comes with me to Grace Klein to volunteer. She jumps right in and tackles the most difficult jobs with me. We're working out together again…except this time it's carrying boxes and using elbow grease to get jobs done. She even does the yard work when we need it! She also translates for us. Gwen is an incredible problem solver and I often bring GKC challenges to her attention so she can help me figure them out. She has ideas and the motivation to put them in place. I learn a lot from her. She also explains how GKC works in Spanish when I am unable to communicate well with our Spanish speaking friends. She translated our Food Box Letter into Spanish this month!
Gwen can't be here every day, but when she is, the atmosphere and the view are different. The load isn't so heavy. The rain is fun. The smell of the compost makes us laugh. Dirty clothes are an accomplishment. We all have to tackle life. Let's tackle it together."
– Amaris Joy, Volunteer Coordinator