Jocelyn "JOY" Roberson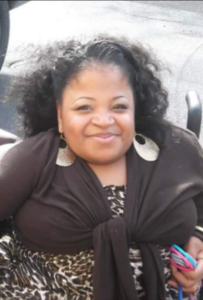 Looking for a way to serve the week before Christmas?! A young 30's lady has unexpectedly died and the funeral is Friday. The family needs help feeding approximately 200 people. Could a bunch of folks help made a dish or two and bring to the Grace Klein Community office by 2pm on Thursday?
Please label directions on what the dish is and how to cook. And also make sure the item is labeled "funeral."
If you would be available to help host the meal at the church, please let us know that as well!!
If you feel God leading you to contribute towards the funeral costs, check donations can be mailed to Grace Klein Community, 1678 Montgomery Hwy #104, Birmingham, AL 35216 or donate online. Click HERE to be directed to our donate page. Memo line: "Funeral"
"Joy was born on May 13, 1984. She was born with a disability called osteogenesis imperfecta which is a brittle bone disease. She never let this prevent her from accomplishing any goal that she set. She was a singer, a graphic artist and a mentor through Fresh Fire and oil ministry. She was a bright light to everyone who she met.
Her light became dim on December 16, 2016. She leaves to cherish her memories, her loving parents, Joseph and Beverly Roberson, two brothers, Carlos Coleman and Joseph A. Roberson, and one sister, Coretta Roberson, along with a host of other relatives and friends."