Nelson Family Adoption Update: Welcome Home Kye!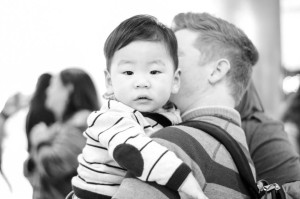 Roughly 3 years ago we started a journey as a family. This journey has grown us, stretched us, and shown us God's faithfulness like never before. After 3 LONG years in the adoption process we brought our sweet son, Kye, home with us forever! We took custody on January 12th, 2015 and we landed on American soil on January 17th.
We have officially been home for 1 week and we are blown away by God's faithfulness. Each day, as we work on bonding, we gain Kye's trust more and more. His laugh is contagious and his smile will make your heart skip a beat. God has a special plan for Kye and we are excited about encouraging him daily in his walk with the Lord. We are truly a family on mission, a family that will strive every day to make an impact for the Kingdom and for God's glory. Please pray for us as we continue this journey as a family!