Shelby Crossing Christian School Serve Project
October 2015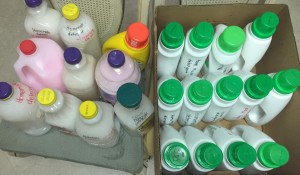 One of our local homeschool communities, Shelby Crossings Christian School, chose to help Grace Klein Community as their October monthly serve project.
On October 16, 2015, students met together at The Church at Shelby Crossings to make laundry detergent for our October 24, 2015, food delivery.
Students worked together to serve in an intentional way by mixing and prepping the laundry detergent. If you want to plan a volunteer day to make and donate detergent, here's the recipe.
We are so thankful Shelby Crossings Christian School partners with Grace Klein Community for their monthly service projects.