To the Moon and Back… and Beyond!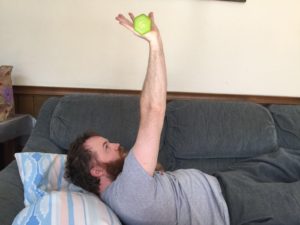 As we have watched our friend Evan Moon battle brain cancer since his diagnosis last May, we have all been stretched on how to love. From the beginning, from wherever any of us were when we met Evan, he has been teaching us how to love.
Remember the 8:00pm clock. Always set for 8pm with that now infamous quote "it's time to love and it's time to accept love."
We can even look up the hashtag #loveyoutothemoonandback and we can find all kinds of social media relative to our friend Evan.
But… how are we loving today?? Not the day of the diagnosis, or the time he could not talk in the hospital, when he was in rehab or when he drove to Birmingham to visit us. Are we remembering to love him well today and what does loving well even look like??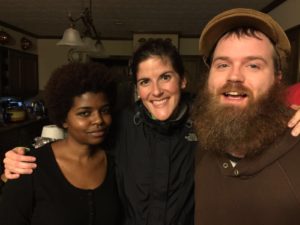 Jesus said:
"This is my commandment, that you love one another as I have loved you. Greater love has no one than this, that someone lay down his life for his friends. You are my friends if you do what I command you. No longer do I call you servants, for the servant does not know what his master is doing; but I have called you friends, for all that I have heard from my Father I have made known to you." – John 15:12-15
Thinking of a time when Evan laid down his life for us is pretty easy –
The time he dressed like a pirate to take our kids for free donuts
That time he left Atlanta with only a few hours notice to come help friends in AL and how those few hours would find Evan spending the next year serving in Birmingham.
The time he grabbed you a big bag of fries from McDonald's because he knows you are a sucker.
Or the time he loaded plywood in a stranger's car while you were really wanting to get to dinner.
Maybe he played ultimate frisbee with you, when who knows if he even liked it??
Or he helped you demo a building and hauled the trash away for you when it meant him working longer hours.
Maybe you worked at Lowe's, Home Depot or the landfill and he remembered to bring you some cookies.
He found some crazy shirt and bought it because he thought of you,
Or he jumped in the car and went with you all kinds of places, whatever errands you had to run or the trip you had planned for the weekend. He came along because he loved you and he wanted to be with you.
He sat at firework shows, around campfires, in parking lots, in your driveway and around kitchen tables while he made you listen to songs he thought your heart needed or watch a YouTube video that would make you laugh.
He worked so hard to listen when sometimes he wanted to be the one talking
And he noticed things that you never told anybody.
He drove you crazy always having his phone, but he texted you back every time you contacted him and he called you to talk about nothing.
He tried to load the dishwasher
And he shared his deepest hurts and failures in hopes his vulnerability could be used for some healing your own heart needed.
Maybe we say, "oh that's just Evan." But Jesus said, "there is no greater love that this that someone would lay down his life for his friends."
And Jesus says we are His friends if we do what He commands.
Here's the million dollar question-
Today, not yesterday, not tomorrow, TODAY…
How are we laying down our life for a friend?
Email natalie@gracekleincommunity.com to share how you are joining in a Greater Love!!
Jesus laid down His life for us to teach us about the greatest love.
As you think of Evan, think of how you can lay down your life for him today!!
Many of you were able to celebrate his 33rd birthday by being a part of the puzzle. He loved that and it has given them a breather financially. They aren't worrying about money. Yea!!!
But, some days he really needs some texts that are normal – jokes, short updates, a funny picture, some scripture.
He needs visitors to stop by and do his exercises with him, put a puzzle together, practice writing some words or pray with him.
Maybe it's time to reminisce and email a memory of Evan for the next set of Moonbeams to natalie@gracekleincommunity.com.
We have a chance to lay down our lives, not just for Evan, but in honor of him, and more importantly in obedience to Jesus.
The journey is not over. Don't disappear on your friend now. He needs us more. He needs us often. He needs the Greater Love.
From the Moon family:
Evan has completed his seventh chemotherapy treatment… just 5 more to go. He managed to make it to all his therapy appointments during the week (he is very determined) and then mostly sleeping by the end of the week. This week he will do therapy at home and rest.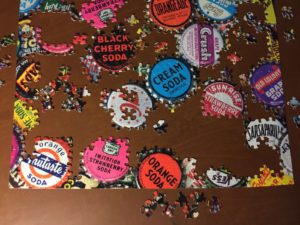 The completed puzzle looks great! We all enjoyed watching it come together as Evan worked on it and we were amazed at the number of pieces with names on the back. It has been sealed with puzzle glue and will be framed so that he can see both sides. It will be engineered so that we can open it and continue to add names. Thank you to everyone that contributed and made this possible.
We still borrow items whenever possible for Evans home therapy, or we duplicate exercises with whatever we have around the house. Check out the video below of Evan's intense therapy:
But sometimes we have expenses for things or medicines to keep Evan on track to stay well and to recover the use of his arm and leg. Prayers and contributions have made that possible and we try to honor these gifts by spending wisely.
Thank you to everyone for your generosity and lifting Evan in prayer. We appreciate Jenny and the rest of the staff at Body of Health that give Evan his lymphatic drainage treatments and massage because they make him feel at home and do so much to improve the way he feels. We are blessed by family members and friends that love on us and share with us. Thank you to his Godparents that provide for the visits with Body of Health.
The next MRI will be March 30. Please please pray for miraculous results.
And our family must again recognize and thank the Grace Klein Community for all their work to put these posts together, encourage Evan daily, deliver food and keep our freezer full. It has made such a difference in Evan's quality of care.