Tracie Mark Smith – Serve Team Coordinator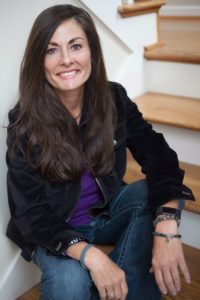 God truly is the Circle Maker and the Producer of "all things working together for good." He has shown His Sovereignty and faithfulness in my life in more ways than one, especially in my relationship with Grace Klein Community.
I was first introduced to this ministry in 2011 when serving out the end of an initial 10 year prison sentence at the Lovelady Center. I had graduated the program and was in need of many items for my new apartment. Having lost everything years earlier due to a drug and alcohol addiction, I had absolutely nothing to start over with except Jesus Christ. What I didn't realize at the time was, that along with Him came life-giving connections to His people. Enter Grace Klein Community. I was given their number to contact for free items for my apartment. Honestly, it sounded too good to be true, but I made the call and a life long friendship was born.
Over the years my relationship with Grace Klein has changed and evolved as my work for the Lord has… shifting between giving referrals made to other graduates of the center while I was Director of Outreach, to being on the receiving end again of much needed food when I had a season of transition, to weekly bread donation pickups and volunteering in the pantry, to finally working for the ministry full time in whatever capacity I can be used.
I am honored and blessed to have walked the path God has chosen for me. Seasons of plenty and seasons of want have truly changed the way I see the world and relate to God's people. Sometimes it takes "becoming" the people to truly "see" the people, to know we are all the same and all have the same basic needs. Unconditional love and acceptance and knowing that we are seen give us the strength to continue on each day. I am looking forward to this journey with Grace Klein and our family and making sure every day I do whatever I can and whatever it takes to satisfy a need.
"Truly I tell you, whatever you did for one of the least of these brothers and sisters of mine, you did for Me." Matthew 25:40