Beats and Books – November 2015 Update
The Ngosa's Visa Update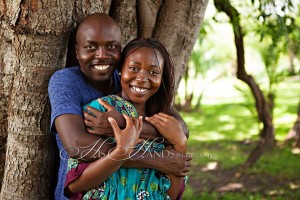 After our return from America in June, upon re-entry into South Africa, we both received different port of entry date stamps. Prima got 60 days while I (Cornelius) was given 30 days. Before my 30 days expired, God provided money for me to travel to Zambia for my Visa application while we decided that Prima would stay behind in South Africa to continue in ministry at LXP through Beats and Books.
It was a rigorous few weeks of waiting and trusting in the Lord to hold Beats and Books together while I was away.  Prima juggled time between full time commitments at LXP and ministering single-handedly to our children at Beats and Books. All our students and staff, who co-lead with us, were away on an LXP outreach and Prima's faith in the Father, leading her to serve without a 'team,' was tested greatly. It was a challenging yet growing time for both of us, especially being the first time we were apart since our wedding. But our family's support and the prayers of our friends and ministry partners offered hope and strength.
I was gone for over 3 weeks and returned to South Africa with a valid 3 year volunteer visa! We are so thankful for God's ways, although we can see the loss of momentum for Beats and Books. After being away for two months to fund-raise in America and an additional two months for visa requirements,  we felt a great toll financially, emotionally, and physically to focus on the ministry work at hand.
Prima applied for her South African visa in-country. Upon my arrival, she was eligible to apply for a spouse visa which we began to process immediately. However, she was re-directed to travel back to our home country, Zambia, to apply for her visa. Application processing time in Zambia could be 10 days to 8 weeks. We opted to apply for an extension of her existing permit which allowed an additional three months. At this point of the process, we were under high pressure as I  arrived back in South Africa as Prima's 60 days were ending.  She would be required to leave South Africa if the extension didn't get approved. We waited 5 weeks…
God gave Prima a 3 month extension which was issued on her birthday on September 7, 2015!! The extension allowed her to remain in South Africa legally to complete the leadership year with our current students. Prima's permit expires on December 7, 2015.
Last week through our friends and supporters, God again blessed us with money for our travel to Zambia! We will depart for Zambia on December 6, 2015. We hope to process her visa as soon as we are home and trust the process will be a smooth and successful one.
House Fundraising Update
We would love to thank every individual, family, company and the churches who have carried us through the Library Dreams Project. We continue to trust the Lord for a breakthrough for the rest of the money required to purchase the building.
We received cancellation of our contract from the landlord's lawyers stating non-compliance due to our lack of reaching our agreed upon date. The purchase amount was to be paid by 18th August 2015. By then, we had raised less than 10% of the total project cost.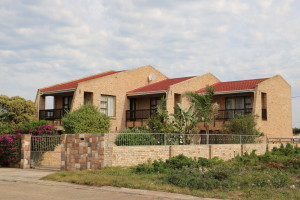 The house was put back on the market and we lost the security of taking our time to fund-raise. Therefore, it's on first-come first-serve basis. We are in the process of brainstorming new ideas of raising funds. It has been difficult, but that doesn't mean it is impossible to buy that house.
However, it gets better. There is hope. Our realtor recently called to inform us that the property owners are willing to sign with us again as they firmly believe in the Library of Dreams Project and the vision we uphold. We need a miracle.
Will you trust with us for a miracle?
Primary School Opens doors for Music Lessons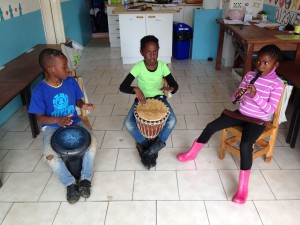 We attend a local church called Global Community Church, birthed out of a non-profit organization. The church believes in exploring and investing in spheres of influence. In Jeffreys Bay, our little surfing town, here in South Africa, several initiatives have begun from our church community. One of these initiatives is Little Oaks Christian Learning Centre, a very young school that will expand to third grade in 2016.
The founder of Little Oaks invited Beats and Books to conduct music lessons for grades 1 and 2 classes. The school initially gave us 90 minutes to do this on Wednesdays. Through the children's progress, the school decided to add Mondays and Fridays for music as well. We now have a total of 270 minutes! That's 4.5 hours per week.
We teach fundamentals of music theory and practicals. A few children from these classes performed at the school's closing event. We are thankful for the little strides Beats and Books is making in our community.
Professional Musicians Supporting Beats and Books
Michelle Ohlhoff, an independent freelance professional musician and Elizna Loots joined hands with us this year and have committed into next year. The two ladies add value to our ministry with the expertise and experience they bring as musicians and teachers.
Michelle has 25 years of experience in music. She contributes a blend of music training, theory knowledge and natural creativity which makes her a great composer and ministry partner. She offers tremendous support to Cornelius, consolidating his music theory knowledge and upgrading standards.
Elizna is a pianist with a sixth grade rating in music and a professional math teacher. She has a passion for vulnerable children.
Sophakama Internship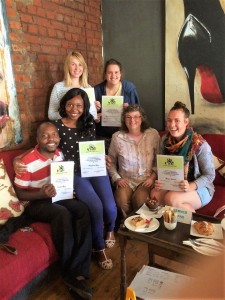 For the last year, we've both had the privilege to attend a Children's Ministry Internship course designed by a remarkable South African woman who attends church with us.
She has served as a missionary for over 20 years in Egypt and Israel. Evelyn Lotz, with a Masters Degree in Theology, led us through creative teachings in literacy, numeracy, art, music, and child counseling for early childhood development.
We have acquired new skills and insight to teach and minister to the children God brings to Beats and Books. We are also grateful that this uniquely designed course was given to us for FREE! We are excited to test and implement the Sophakama curriculum at Beats and Books. Sophakama is a Xhosa word which means "we will rise."
We both completed the Sophakama Internship program this November.
Praise Items and Prayer Requests
We are praising the Lord for:
Celebrating 10 years of LXP's existence
Beats and Books kids performing music at LXP 2015 Graduation
Professional music/math teachers joining Beats & Books
Cornelius' volunteer visa valid until 2018
Prima's permit extension until December 7, 2015
Tickets to Zambia
Celebrating our First year of Marriage (November 15)
Our first Christmas together with our Zambian family
Our US visas valid until 2018
Library of Dreams property owners willing to sign contract
Completed one year Sophakama Internship
Please join us in Prayer for:
Cornelius' Mum's health and Medical Expenses (her sight to be restored)
Prima's South African visa
Visiting short-term missionaries/teams to serve at Beats & Books
Continued fundraising for Library Dreams Project
Monthly personal financial support
Monthly finances for ministry operations
Direction on signing a new contract for the purchase of the Library Dreams Project house