Evan "Shaggy" Moon's Birthday Surprise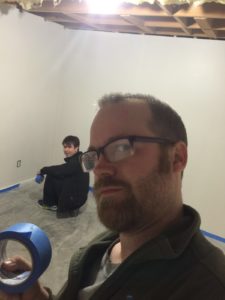 $827.94 was the birthday love we received for Evan Moon's 34th birthday surprise. All the money given will help cover his deductible, co-pays, insurance costs, etc. as he continues to battle brain cancer. We praise God for His work in Evan's life and an opportunity to celebrate a 2nd birthday since his diagnosis. May none of us take our lives for granted. We are given today and we have an opportunity to use our today to the fullest.
---
Enjoy a few pictures and kind words that some of the donors emailed us to celebrate Evan.
"The first time I met Evan was one afternoon when I was at my mailbox. All of a sudden here comes this little boy on his bicycle shouting to me "I was baptized yesterday!" The whole world could have heard him. That image has left a lasting impression on me. May God continue to bless Evan with healing. Prayers lifted." –  The 2 Sisters Cindiella and Nancy Nixon
"Hey Evan! Not sure if you remember me, but we used to live in Armstrong Hall together back at Georgia Tech. And we also share a birthday! Wish you a very happy birthday friend. Take care!" – Sumved Sharma